reKEYco 
Christoff Schiegg
Im Buechacker 17
8234 Stetten SH
Switzerland

Tel.: +41 78 719 46 76
E-Mail: info@rekeyco.com 


VAT is not reported because the seller is a small business owner in the sense of the UStG.
Sole proprietorship excluding VAT. obligation in Switzerland.



EU Commission online dispute resolution platform: https://ec.europa.eu/consumers/odr

We are neither obligated nor willing to participate in a dispute settlement procedure before a consumer arbitration board.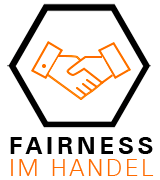 Member of the "Fairness in Commerce" initiative.
Information about the initiative: fairness-im-handel.de
Information regarding online dispute resolution pursuant to Art. 14 Para. 1 of the ODR (Online Dispute Resolution Regulation):
The European Commission gives consumers the opportunity to resolve online disputes pursuant to Art. 14 Para. 1 of the ODR on one of their platforms. The platform (http://ec.europa.eu/consumers/odr) serves as a site where consumers can try to reach out-of-court settlements of disputes arising from online purchases and contracts for services.